Specials
Specials
100% cotton jersey golf shirts logo embroidered left chest. $14.95 Moisture Management Shirts Starting at $22.99 embroidered. Special Pricing on Top of the Line Apparel; Ping, Nike, Columbia, Van Huesen, Addidas, and Many More. Koozies as low as $.59 each / 250 Minimum Order Coffee Mugs $.99 each / Min. Order 144 / 1-color imprint Hub "javalina" Pen (Pen of the Year) as low as $.45 500 Minimum Flash Light Key Tag $.95 / Min.Order 300 Magnets-stock design starting as low as $.29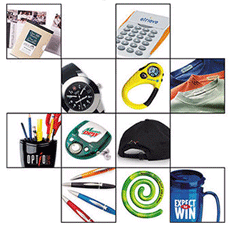 FULL 4 COLOR VINYL BANNERS
WE NOW OFFER FULL 4 COLOR BANNERS WITH NO MINIMUM QUANTITIES. CALL NOW FOR FULL DETAILS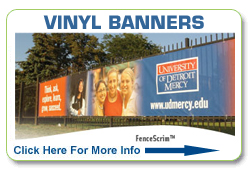 4-COLOR COROPLAST SIGNS
REAL ESTATE COMPANIES, APARTMENT COMPLEXES, POLITICIANS, ANYONE ELSE NEEDING THE "BANDIT" SIGNS SHOULD TAKE ADVANTAGE OF THESE "LOW COST" SIGNS. 4 COLOR PROCESS AT ONE COLOR PRICES SINGLE SIDE OR BOTH SIDES. CALL TODAY FOR PRICING.

STADIUM CUPS "CHEAPER THAN DIRT"
Any Size 12 0z.,16 oz., 22 oz., 32 oz. White with one color imprint Included $.38 ea. Minimum 250 per size.
TK Cups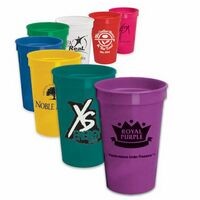 CUSTOM LABEL BOTTLED WATER
"A Refreshing way to advertise" *Spring Water, Bottled at the source. *Full Color, Water Resistant, Full Wrap Labels. *Free Warehousing Available for uo to 12 Months. *Fast Turn-around Times Quantity 480 729 960 1440 4320 16.9 oz. $0.74 $0.72 $0.67 $0.62 $0.60 8.0 oz. $0.72 $0.69 $0.65 $0.60 $0.58 *Freight Charges not included, however the bottler has negotiated a flat rate into the Columbia area. *Call us for a Quote
Custom Label H2O